Docs
Project tasks
The new Winginx helps you streamline work on a project with a simple, but convenient built-in task manager.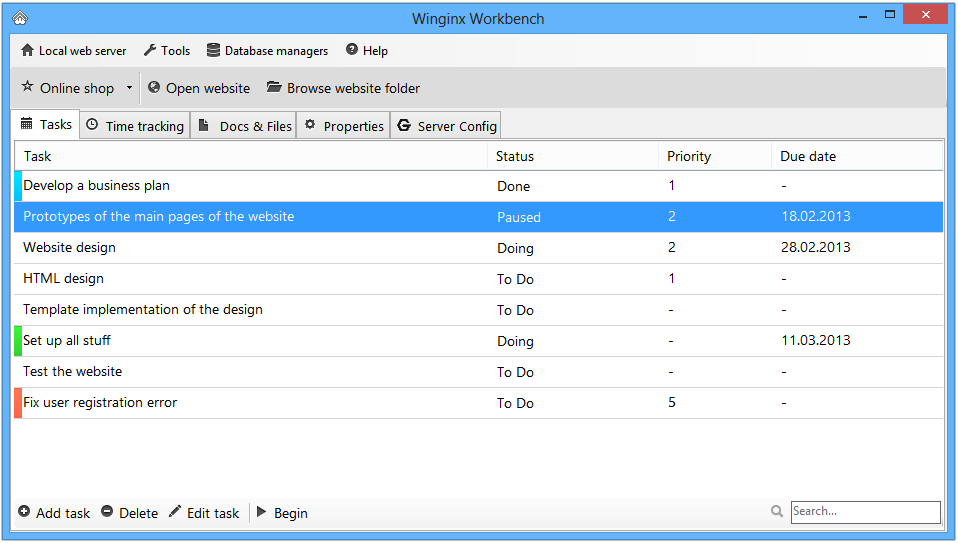 Each task has a detailed description, status (idea, to do, doing, paused, done, closed), priority (from 1 to 5), the color tab and time.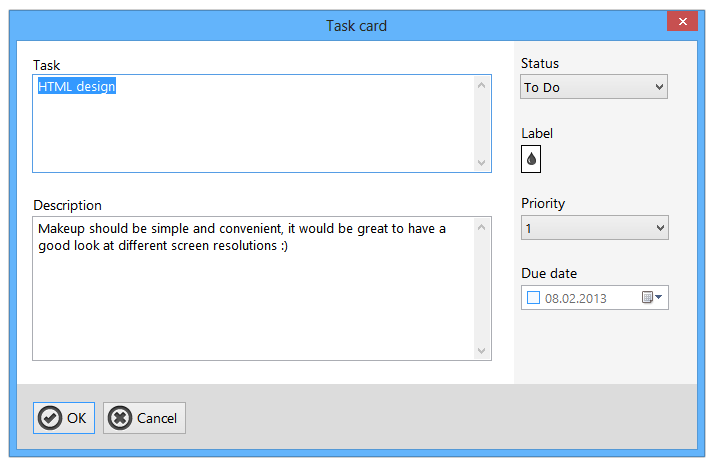 The task manager is friendly with excellent time tracker that allows you to start the task and track the time straight from task list.
In addition, Winginx allows you to keep on hand all the important files associated with the project, from technical specifications and contracts to prototypes and documentation.